lewin.io portfolio refresh
In November, 2019 I began rebuilding my personal website to better show my work and my ability as a developer. My previous website was a WordPress site built using a custom theme I had developed in fall 2018. This older website was a good representation of my ability at the time, but quickly fell out of date as my skill improved.
For this rebuild of my site I built a custom platform using Node.js and Express to handle my website's backend. The frontend uses Pug for templating, vanilla javascript for DOM manipulation and SASS for CSS preprocessing. Finally, dynamic content is stored in a MySQL database.
The primary advantage of this new platform over my WordPress setup is improved control over the way content is stored and displayed. Additionally this redesign incorporates another year's worth of design and development experience. The result is a site that both performs better than my old portfolio and looks more appealing.
Comparison
My old blog did not perform terribly. It scored decently in the Google's Lighthouse performance auditing tools.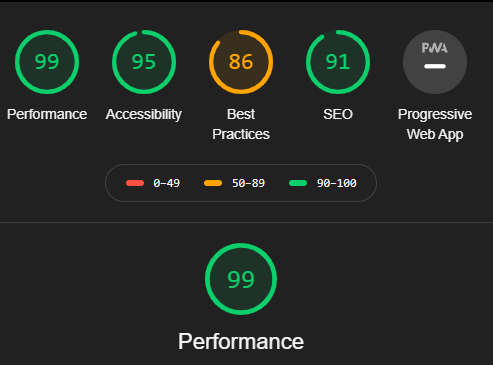 The new blog platform showed minor improvements in both performance and accessibility, due to better understanding of semantic HTML. Additionally my new blog uses JavaScript to better manage focus in menu navigation to better aid keyboard users.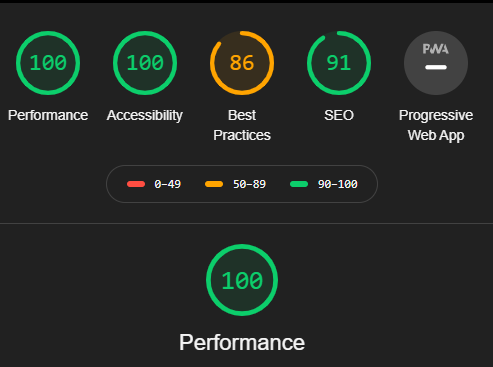 Finally my new site features an improved aesthetic. Here is the previous version of my site: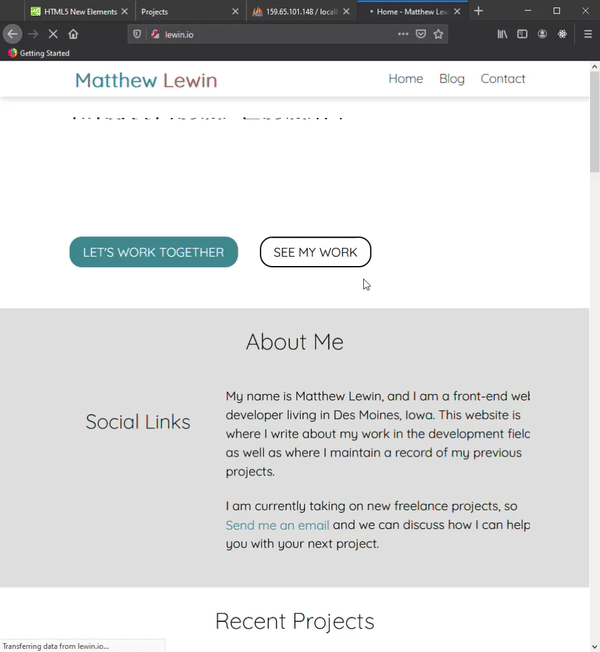 Here is the new version of my site: